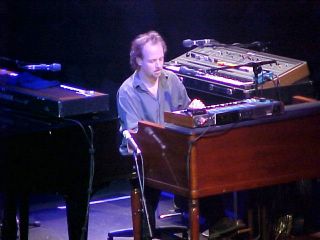 Page McConnell's self-titled debut solo slbum is
available for pre-order
. Here's the track listing:
Beauty Of A Broken Heart
Heavy Rotation
Maid Marian
Close To Home
Runaway Bride
Back In The Basement
Rules I Don't Know
The Complex Wind
Everyone But Me
Page will also be performing in NYC on April 4th at Gramercy Theatre. Page's band includes Adam Zimmon, Jared Slomoff, Rob O'Dea, and drummer Gabe Jarrett. Tickets will be available via presale on Wednesday, March 7th at Noon (ET) for 24 hours over at
http://pagetickets.rlc.net
.